Point Roberts, WA. Copyright 1995 Providing Kombucha since 1995
GO NEXT PAGE (2 of 7)
1
2
3
4
5
6
7
Important:
Our cultures have been authenticated as Kombucha, containing genus Acetobacter bacterium and Saccharomyces yeasts, and lab tested and certified by IC Micromed Environmental Inc. to insure they are free of all harmful pathogens.
We guarantee that our Kombucha cultures are hearty and 100% organically pure, grown under lab conditions to insure that they are uncontaminated and unadulterated.
Mon Jul 25 10:02:29 2011
Kombucha Tea
Kombucha Tea is an elixir to rejuvenate & energize you. If you are searching for something to improve health you have found it.
It's potent, it's delicious, it improves health,
and because you make it yourself it is
FREE!
See my photo after drinking it for 17 years.
On the pages of this site you will see the real testaments of people who drink this remarkable tea and there are many more testimonials about the health improvements seen from others on the
Testimonial Page.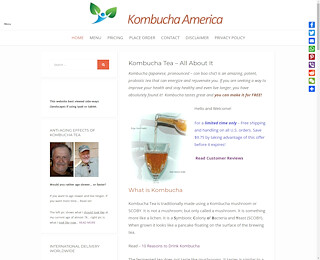 Kombucha Tea is well known for improving health and home brewed tea tastes delicious. You can easily make a life time supply of your own free Kombucha Tea with our cultures. We provide both email and phone support to help you successfully brew your tea. Learn more by visiting our web site now.
Search
Health and Fitness
by sub-category
---